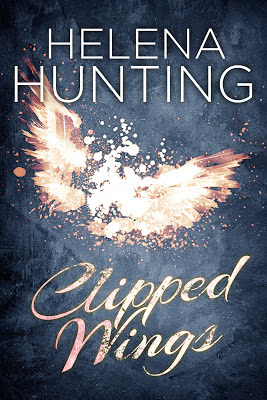 | Goodreads | Amazon | iBooks |
Synopsis:
An emotional love story that follows the touch-and-go relationship of Hayden and Tenley; two young people who desperately want to love and be loved but are afraid to completely let go of their pasts.
As Hayden and Tenley navigate their newfound but slightly unstable relationship, they want to trust each other, but Hayden is hiding a dark and shameful past that he doesn't ever want Tenley to find out about. And Tenley has secrets of her own that could make Hayden run away forever. When Tenley asks Hayden to put a beautifully elaborate tattoo across her back, the two form what they thought was an unshakeable bond. But when Tenley's past shows up on her doorstep, will Hayden stand by her side…or run?
What Rhea Thought:
I never thought I'd ever say this but this is what I've fallen deeply and irrevocably in love with: tattooed boys who love their girls' cupcakes. And not the euphemism. The real thing. Cupcakes.
Hayden—the tattooed boy who loves his girls' cupcakes—is just downright the hottest thing ever. The things he does, the words he says. He's so perfect, I had to wipe drool away all the time. And with the lush writing and almost poetic flow that Miss Hunting provides, I found myself snuggling deep into the covers and of course, drooling.
Hayden was the opposite of everything I'd ever known. He defied convention at every turn, and it made him that much more of a weakness. He was not only inordinately gorgeous but intelligent and passionate as well. Beyond the hard exterior, the brash comments and flirtation, a sensitive side lurked. But, like me, he was closed off: his tattoos formed his walls. I knew all about walls. I had built my own. With him I wanted to let them down, if only just a little. It was a dangerous thing to contemplate because in doing so they could very well crumble completely.
 Tenley is a scared, shy female with absolutely no vertebrae in her spinal column. Or so you think. This girl has been through a lot. And at a young age, "a lot" can change you and define you in ways that you would have never thought possible. I didn't agree with Tenley's character for about the first 30% of the book. She was too dramatic for me. But as chips fell their way and more and more of her story was revealed, I found myself empathizing with the girl that lost everything all at once. And the need for a physical manifestation of her pain—the inking on her back—that I understood too.
And then there's the chemistry between Hayden and Tenley. It's hot, it's instant and it will make your insides clench.
She was wearing a dress that hugged her curves but still managed to be conservative. On the plus side, it ended midthigh. She had great legs, the kind I wanted wrapped around my waist, or my head, whichever. I wasn't picky.
Did I mention that their chemistry was HAWT?! They both seem into each other—both physically and emotionally—and there's just enough of the push-and-pull to keep you hooked and hoping until the end.
Obviously the romance in Clipped Wings isn't all rainbows and unicorns. Both Hayden and Tenley have issues that they need to work on, individually. They need to let go of the past and embrace the future. Easier said than done, of course. But together, they are just magic. There are no words.
It's this:
Hayden threaded his fingers through mine and pulled me close, the intimacy unexpected. He was such a contradiction-hard one minute, soft to the point of vulnerability the next.
But there's also this:
"So…" I pulled my pants over my hips and buttoned them. "Can I see the design?" The professional guise dropped. Hayden's hand smoothed down the outside of my thigh. "I'd be inclined to show you anything you want right about now."
Yes. It's really that good.
There are a few complications—because life is not all smooth sailing—and the ending is a cliffie but it isn't one of those where you just want to murder the author for leaving you there. Clipped Wings ends on a hopeful note. She's gone but he's determined to get her back. Something like that.
Clipped Wings is gonna make you blush and tear up and laugh. But sometimes it'll make you think.
"Everyone has scars, Tenley. If we're lucky, they're only on the outside."
The book has some great lines in it. Profound thoughts molten into little tidbits that will find you at the most unexpected points in the story.
Gorgeous cover, realistic characters, beautiful story.
Read it. You won't be disappointed.
Oh and one more thing: Thanks to Hayden and Tenley, I now know what a piercing on the cock is called 😛
Final Verdict: You'll be pleasantly surprised with the story and this is just Miss Hunting's debut novel! ★★★★    
About the Author:
Helena Hunting lives on the outskirts of Toronto with her incredibly tolerant family and two moderately intolerant cats. She's putting her degree in English Lit to good use by writing contemporary erotic romance. She is the author of Clipped Wings, her debut novel, and Inked Armor.
*I was provided a free ecopy of this book in exchange of an honest review*