Rock Addiction by Nalini Singh
(Rock Kiss #1)
Date of Publishing :September 9th, 2014
Publisher: TKA Distribution
Genres: Romance, Adult, Contemporary
Links: Goodreads | Amazon | iBooks | Kobo |
My Rating: ★★★★
Synopsis
A bad boy wrapped in a sexy, muscled, grown-up package might be worth a little risk…
Molly Webster has always followed the rules. After an ugly scandal tore apart her childhood and made her the focus of the media's harsh spotlight, she vowed to live an ordinary life. No fame. No impropriety. No pain. Then she meets Zachary Fox, a tattooed bad boy rocker with a voice like whiskey and sin, and a touch that could become an addiction.
A one-night stand with the hottest rock star on the planet, that's all it was meant to be…
Fox promises scorching heat and dangerous pleasure, coaxing Molly to extend their one-night stand into a one-month fling. After that, he'll be gone forever, his life never again intersecting with her own. Sex and sin and sensual indulgence, all with an expiration date. No ties, no regrets. Too late, Molly realizes it isn't only her body that's become addicted to Fox, but her heart…

My Review
Why haven't I read Nalini Singh before? Why? WHY?
Rock Addiction has honestly been one of my hottest reads this year. It's the full package—there's drama, there's hot sex action and there's L_U_R_V_E.
There's also a hot rocker boy who makes said L_U_R_V_E to his guitar so yeah.
Rock Addiction starts off at a rock concert where we see exactly how enamored Zachary Fox is with Molly Webster—the sister of his band's manager. The way he notices her, the way he is with her. And especially the way he completely belongs with her.
It's beautiful to witness.
It's hot to imagine.
It's downright sizzling to read.
I have to be honest. I didn't think it would last. I was of the opinion that it'd be one of the typical rock star romances where the guy would up and just leave once he has to move and then, thanks to a totally believable (sarcasm, people) turn of events, he's back with his lady love.
But guess what, people. That totally didn't happen here. The romance was real and every bit as wonderful up until the end as it was in the beginning.
I honestly liked Molly. She had her insecurities but hey. When you're hot schemxin' with this insanely rich and famous celebrity who seems to be taken with you completely—who teases you and scandalizes you and breathes life into you, the insecurity is a given. But Fox pretty much treats her like a princess, giving her what she needs, how she needs it.
And the attraction isn't flaky. Fox genuinely wants her—not only her body, her.
"You know when you get the whisper of a melody in your head, or the murmur of a song? And you have the gut feeling that if you could just hear the rest of it, just capture the music you'd have something fucking amazing? Yeah, well that's what it feels like with Molly. I'm not about to walk away from that."
Can you even IMAGINE a rocker boy saying this? CAN YOU?
And Fox. Oh Fox.
What can I even say about this guy?
Fox is a type of guy who get's what he wants—and that includes Molly. And boy, did her get her. And holy shit. There's something there about Molly biting his lip-ring.
Lip. Ring.
I've read through some of the reviews this book has gotten and there seems to be one common complaint: The first half of the book is just sex. Too much of it.
It's true. There is too much of sex (is there such a thing?) but I personally, had no qualms about it. Let me explain why: Sometimes we find books that have characters that bond through liquor. Some words. Some lust. Some insta-love.
So what exactly is the problem if these people had sex? And if they've had too much sex—again, what the fuck is too much sex?—and that's all they've done throughout the first half then good for them. That's the way they bonded. And it wasn't all sex. If you've read the book, you know it wasn't all sex.
The second half was faster. Agreed. It was knowing each other, slowly discovering each other.
It was some fighting. Some making up.
It was lots of L_U_R_V_E.
Rock Addiction has one of my favorite supporting characters of this year. They brought diversity into the story—each character with their own lives and laughs. They weren't used in the story during vital parts and then thrown away—which I love—and I'd genuinely love to read their individual stories too!
Especially David. Oh David ❤
Seriously, Thea. What the fuck?
But I hear there's a solution for my dilemma about their story too. Thea—Molly's sister—and David have their own novella too! Or they will. Whatever.
And oh oh oh! Before I wrap up. The name of their band is the Schoolboy Choir. OMG IS THAT A FUCKING REFERENCE TO THE 80S BOY BAND?
As if you even needed any more reasons to buy this book.
About the Author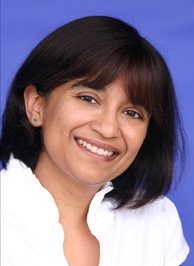 I've been writing as long as I can remember and all of my stories always held a thread of romance (even when I was writing about a prince who could shoot lasers out of his eyes). I love creating unique characters, love giving them happy endings and I even love the voices in my head. There's no other job I would rather be doing. In September 2002, when I got the call that Silhouette Desire wanted to buy my first book, Desert Warrior, it was a dream come true. I hope to continue living the dream until I keel over of old age on my keyboard.
I was born in Fiji and raised in New Zealand. I also spent three years living and working in Japan, during which time I took the chance to travel around Asia. I'm back in New Zealand now, but I'm always plotting new trips. If you'd like to see some of my travel snapshots, have a look at the Travel Diary page (updated every month).
So far, I've worked as a lawyer, a librarian, a candy factory general hand, a bank temp and an English teacher and not necessarily in that order. Some might call that inconsistency but I call it grist for the writer's mill.
| Website |  Twitter | Goodreads | Facebook |
*I was provided with a free copy of this novel in exchange for an honest review. That does not–in any way–influence my review of this book.*