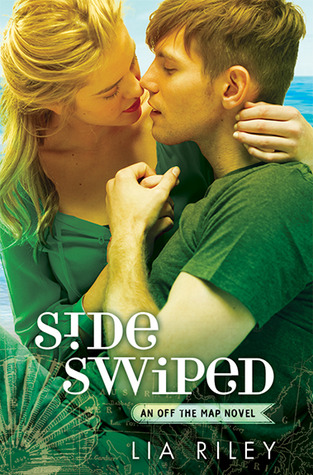 Sideswiped by Lia Riley
(Off The Map #2)
Genres: New Adult, Romance, Contemporary
Date of Publishing: 7th October, 2014
Publisher: Piatkus Books
My Rating: ★★★★
It was only meant to last the summer . . .
Talia Stolfi has seen more than her share of loss in her twenty-one years. But then fate brought her Bran Lockhart, and her dark world was suddenly and spectacularly illuminated. So if being with Bran means leaving her colorless NorCal life for rugged and wild Australia, then that's what she'll do. But as much as Talia longs to give herself over completely to a new beginning, the fears of her past are still lurking in the shadows.
Bran Lockhart knows that living without the beautiful girl who stole his heart will be torment, so he'll take whatever time with her he can. But even though she has packed up her life in California and is back in his arms for the time being, she can't stay forever. And the remaining time they have together is ticking by way too fast. Though fate seems determined to tear them apart, they won't give up without a fight—because while time may have limits, their love is infinite . . .
Note: While this review does not contain any spoilers for Sideswiped, it may have minor spoilers for Upside Down (Off The Map #1)
Review
When I first read Talia and Bran's story in Upside Down, they had my full attention. My mind was completely filled with the pair and I couldn't even think about anything but them.
And now, in Sideswiped, they've come back for my heart.
Sideswiped picks a bit after where we left off Upside Down. Talia is all ready to complete her thesis in Australia and Bran seems to be going crazy without her with him.
But here's the catch: Talia's student visa is going to expire soon and she's going to have to go back to California…unless she finds a way to be able to stay back in Australia. But there's no "her" anymore. It's "them" now, and both Talia and Bran have to make certain decisions that will change both their relationship and their professional ambitions.
Bran and Talia are living together in Hobart, trying to figure out how exactly to solve Talia's little visa issue.
Most of the time I was reading Sideswiped, I couldn't get over the fact of how unfair it all was! Talia had enough to deal with—her father who was roaming the world, her mother who was just the right amount of cruel to break Talia. Her guilt over her sister's death. Her (currently) non-supportive boyfriend.
Bran had too much shit that was still raw enough to hurt. The entire incident with Adie and his deceased child. His lack of a relationship with his parents. His desperate need to want to pursue his career and his fear that if he should, he'd lose Talia.
In theory they were both too messed for each other but in practice, they were perfection, dammit!
Then why all this running around and messing up their perfection?
But then, how would they achieve true perfection unless they sort through their individual crap?
So I read on. And I cried for them and laughed with them and cheered with them and bawled for them. And I read on.
And it was so fucking worth it, I can't even explain it without freaking out.
We get to see much more insight into each character's mind, thanks to the dual POV. Also, a lot of character development takes place in Sideswiped. With Talia? Not so much. But with Bran? Whew. Trust me, if you've read Upside Down—and if you haven't, you really shouldn't be reading this review—the Bran in there and the Bran here could be two different people. Sure, he's got his surly moments, and his woe-is-me moments and his I-don't-deserve-her moments but he's Bran and he's different now so I'm willing to let it go.
While Talia fights hard to earn her place in the world, Bran gets more and more desperate to keep them both together. And just like that, I wanted to strangle Bran. I wanted to throw my heaviest hardcover at him and shake him and scream at him to change before it's too late.
Miss Riley has a way with words no other author does. The way her words form witty banter, one-line quotes that break my heart and put it together again, and Bran.
I know this for a fact: Lia Riley has a special deal with the Almighty Himself for the way she writes Brandon Lockhart. He's perfection even though he's not. I also know that Miss Riley is just one of the people who are specifically tailored to make the world more beautiful with their writing.
So here's my dilemma: Inside Out is the last book in the trilogy and I can't wait to start reading it, even though I don't want to lose my connection to Talia and Bran just yet.
Decisions, decisions.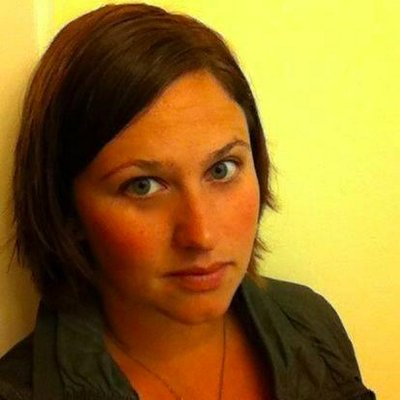 Lia Riley writes offbeat romance. After studying at the University of Montana-Missoula, she scoured the world armed only with a backpack, overconfidence and a terrible sense of direction. She counts shooting vodka with a Ukranian mechanic in Antarctica, sipping yerba mate with gauchos in Chile and swilling XXXX with stationhands in Outback Australia among her accomplishments.
A British literature fanatic at heart, Lia considers Mr. Darcy and Edward Rochester as her fictional boyfriends. Her very patient husband doesn't mind. Much. When not torturing heroes (because c'mon, who doesn't love a good tortured hero?), Lia herds unruly chickens, camps, beach combs, daydreams about as-of-yet unwritten books, wades through a mile-high TBR pile and schemes yet another trip. Right now, Icelandic hot springs and Scottish castles sound pretty sweet.
She and her family live in Northern California.
*I was provided a free eARC of this book in exchange of an honest review. This did not in any way, however, influence the content of this review.*