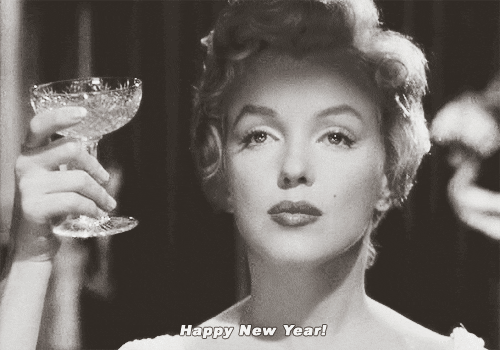 I cannot get over the fact that another year has passed and 2016 is a thing now.
First of all, you guys, Happy New Year! Another year gone, and we're all still here, happy, healthy and ready for another year of tackling unknowns and slaying dragons! 2015 was an amazing year for me, and if 2016 is going to be anything like the previous year, I'm going to break down in happy tears :')
I wasn't quite sure of what I wanted to write about in this post, and so, I'm just going to quickly go over a few "resolutions" and stuff of the sort 😀
Last year, I promised myself that I'd read more books and post more reviews on the blog, and thankfully, I seem to have managed to stuck to that pretty well! I read a total of 154 books in 2015 and managed to post reviews for a 108 books! That's plenty, and I am so proud of the fact that I managed to read and review so many books last year!
For 2016, I'm choosing to read quality over quantity. I've reduced my Goodreads Challenge from 2015, and made it a 100 books for this year. I'm going to try to clear my Netgalley and Edelweiss shelves more efficiently, and try to give as much feedback for the backlist titles I have. Along with this, I have a shit ton of series that I am determined to read this year, come what may, so look out for many more binge reads of the more popular series. Also? Discussion Posts. Guest Posts.  Author Interviews. Spreadsheeting. Blog Hopping.
Happy 2016, you guys. Let's make this year our bitch 😛