Guys. Guysssss. I still don't feel ready for 2016 in any capacity, but have you seen the books that come out this year?! There. Are. No. Words. 2016 looks like its going to the year of amazing debuts and of course, the year for diversity. And what makes this year stand out and shine is that amazing, gorgeous sequels are being awaited and for us lowly, eager folk, 2016 brings sweet relief!
FANTASY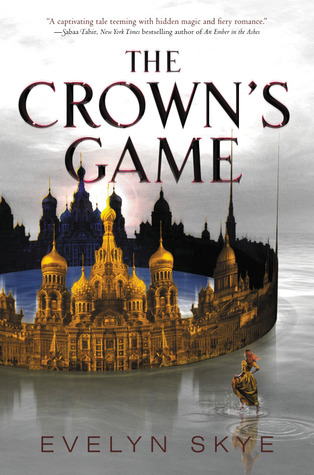 I'm not being a shameless street team person. I totally am. The Crown's Game is probably the book I am most excited about, because omg look at it! 'Nuff said. But you know what you should do? Pre-order it, for one. And then check out all the characters that have been revealed.  And tell Evelyn you love her!
FANTASY BOOKS I CAN'T WAIT TO GOBBLE!
| The Star Touched Queen by Roshani Chokshi | Timekeeper by Tara Sim | Beyond The Red by Ava Jae | The Rat Prince by Bridget Hodder |
Contemporary
 Girl Against The Universe by Paula Stokes is going to be a five star read, and I'm probably not going to be able to stop talking about it once I have it. FACTS. Pre-order the book here, and go say hi to Paula on Twitter! She's one of the nicest ones, I promise!
OTHER CONTEMPS I CAN'T WAIT FOR!
| Someone Like You by Lauren Layne | A Study In Charlotte by Brittany Cavallaro | Dreamology by Lucy Keating | Suffer Love by Ashley Herring Blake |
Series Sequels
This  should really not come off as a surprise. I loved ACOTAR SO MUCH, and even though A Court of Mist And Fury doesn't quite roll off the tongue as easily as ACOTAR, I want to see my ship sail SO MUCH. And obviously my ship isn't cannon. Those are lame.
OTHER SEQUELS OUT THIS YEAR!
| The Rose And The Dagger by Renee Ahdieh | Aarie by Maria Dahvana Headley | Shiny Broken Things by Dhonielle Clayton & Sona Charaipotra | Illusion by Martina Boone | Wicked Heart by Leisa Rayven |
2016 Debuts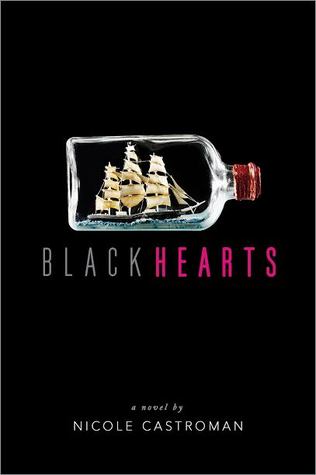 Look at me being all predictable. Blackhearts is probably the only ARC I would have sold my soul for to some shady crossroads demon, but the friendly people at Simon Pulse gave me one and yep. Crisis averted. This book promises to be pretty badass, considering it features Edward fucking Blackbeard. Can someone go tell Nicole Castroman she's winning at this life thing? Pre-order Blackhearts today!
OTHER DEBUTS I CAN'T WAIT FOR!
| Save Me, Kurt Cobain by Jenny Manzer | The Reader by Traci Chee | How To Hang A Witch by Adriana Mather | Enter Title Here by Rahul Kanakia |
Cover Lust *-*
 I Am In LUST with this cover.  Black. Dripping. Apple. FML. It's the prettiest thing I've seen in 2016 and if you disagree, you are wrong. Bonus: The Shadow Queen is a retelling. A FUCKING RETELLING. MY FAVORITE! C. J. Redwine is pretty chill, you guys. Plus she has wine in her name. What more do you want out of life? Pre-order this beauty!
OTHER PRETTIES YOU NEED ON YOUR SHELF!
| When We Collided by Emery Lord | Into The Dim by Janet B. Taylor | Starflight by Melissa Landers | Riders by Veronica Rossi |