Title: The Shadow Queen (Ravenspire #1)
Author : C.J. Redwine
Genre : Young Adult, Fantasy
Publication Date : February 16th, 2016
Publisher : Balzer + Bray
Goodreads | Amazon | B & N |
Lorelai Diederich, crown princess and fugitive at large, has one mission: kill the wicked queen who took both the Ravenspire throne and the life of her father. To do that, Lorelai needs to use the one weapon she and Queen Irina have in common—magic. She'll have to be stronger, faster, and more powerful than Irina, the most dangerous sorceress Ravenspire has ever seen.
In the neighboring kingdom of Eldr, when Prince Kol's father and older brother are killed by an invading army of magic-wielding ogres, the second-born prince is suddenly given the responsibility of saving his kingdom. To do that, Kol needs magic—and the only way to get it is to make a deal with the queen of Ravenspire, promise to become her personal huntsman…and bring her Lorelai's heart.
But Lorelai is nothing like Kol expected—beautiful, fierce, and unstoppable—and despite dark magic, Lorelai is drawn in by the passionate and troubled king. Fighting to stay one step ahead of the dragon huntsman—who she likes far more than she should—Lorelai does everything in her power to ruin the wicked queen. But Irina isn't going down without a fight, and her final move may cost the princess the one thing she still has left to lose.
Fairytale retellings are something that I, personally, am never going to get over.  There's just something really fascinating about watching the stories of your childhood changed and shaken to amuse you even in your adulthood.  Retellings are the bomb, but when done as well as The Shadow Queen, they're something completely out of the world.  The classic story of Snow White is twisted and turned into something infinitely darker and more brutal.
The prologue of The Shadow Queen quickly explains how Irina came to be Queen of Ravenspire.  And I say quickly, because in just a few pages C.J. Redline manages to show the characters and traits of most everyone who forms a major plot in the book.  It is sheer brilliance, the way the prologue manages to hook you in and only lets you loose once you've finished the book.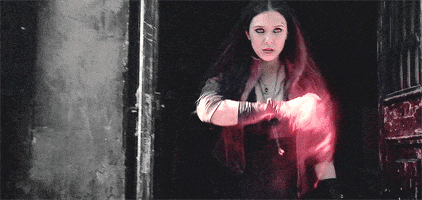 Lorelai Diederich is our heroine, and a damn good one at that.  She is fierce and smart, always analysing her surroundings, always ready for a fight.  But not only this, throughout the book, the rogue Princess also shows how completely full her heart is with kindness and compassion.  She forgives and forgets and fights for even huntsmen sent out to kill her.  The most fascinating thing is watching the Princess come to her real element and perform some heavy-duty magic.  It's the most spectacular thing to read, and I don't even think anyone less awesome than Lorelai could have pulled it off.  She knows from the beginning that a fight against the Crown can mean her complete annihilation but not once does she let that stop her.  She's no gentle, high-pitched, bird-admiring singer.  She's royalty by birth, and it fucking shows.
If you're a baddie lover and revel in empathising with the villain of a book, you're in for a treat.  Queen Irina is quite possibly the most complex villain I've read in quite a while.  Unlike the Evil Queen in the original Grimm's fairytales, Queen Irina is obsessed with being the strongest of them all.  She has an absolute hold over the kingdom of Ravenspire, and being a powerful mardushka (magic-wielder) herself has ensured that not a leaf on a tree falls without her approval.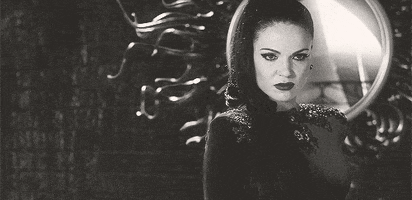 The book is divided into three POVs and fortunately, one of them happens to be that of Queen Irina.  As the story unfolds and secrets of the Queen's past are revealed, you discover that with the villain in this book, nothing is as simple as it seems.  She's a type of character whose actions and thoughts you'd understand, a kind of woman you'd want to hold close, evil as she is.  I was left rather befuddled by my completely mixed thoughts about the Queen.  I wanted to see more and more and more of her, wanted to understand her completely.  Basically, Queen Irina is a complete badass and total villain goals.
"If you hurt my princess, I will be the nightmare you never see coming."
And then we have the huntsman—King Kol of Eldr.  This guy was perhaps my only disappointment in the novel.  By the end of the book I really did like him, but it took quite a huge chunk of the book for him to grow on me.  He's the only character in the book who wasn't a complete badass, and with women like Irina and Lorelai on either side of him, he kind of seemed a little lame.  Of course, he has a very special role in the book—it could not have been easy to tear out the heart of the one you're crushing on to save your kingdom, but I think he did it well-ish.  He has special abilities of his own (ZOMG HIS "ABILITIES" ARE FUCKING AMAZIN YOU GUYS) but I think he's the kind of Gary Stu who grows on you slowly, if at all.
"I believe in you, and I've fought for you, because in a world full of people who crumble before an evil too terrifying to comprehend, you put up your fists and fight." 
My favourite part about the book is the non-existence of the romance.  I love romance, and I adore teenagers and their longing and awkward fumbling BUT this book didn't have much of that.  Close to nil.  I LOVED IT!  The focus of all the characters was elsewhere, to  bigger, more important things, and that impressed the heck out of me.  The level of maturity they showed was awesome and I hope see that so much more in YA.  The world-building in the book is minimal, but impressive.  Not too many stories about other magical creatures are explored, although they are mentioned in passing.  The series is to be fantasy fairy tale retellings set in kingdoms adjoining to Ravenspire, and so I'm hoping to see more lore and magical creatures in the sequels of the series.
Obviously, I recommend this book to everyone—lovers of the Fantasy genre or otherwise.  The Shadow Queen infuriates and scares and thrills and is the personification of a perfect fairy tale retelling.  It stays faithful to the original while also allowing the reader to make a place in their heart for all the new characters and scenarios that it introduces.   C.J. Redline does an excellent job bringing the kingdom of Ravenspire to life with vivid imagery and stunning characters.  A complete winner in the Retelling genre, and I'm definitely hoping to see these characters in the next books!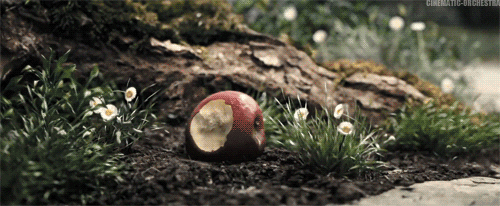 I was provided a free earc of this book by Balzer+Bray through Edelweiss in exchange of an honest review. This did not in any way, however, influence the content of this review.